All You Need to Know About Dental Dentures
Posted by 20TH AVENUE DENTISTRY on Nov 22 2020, 10:02 PM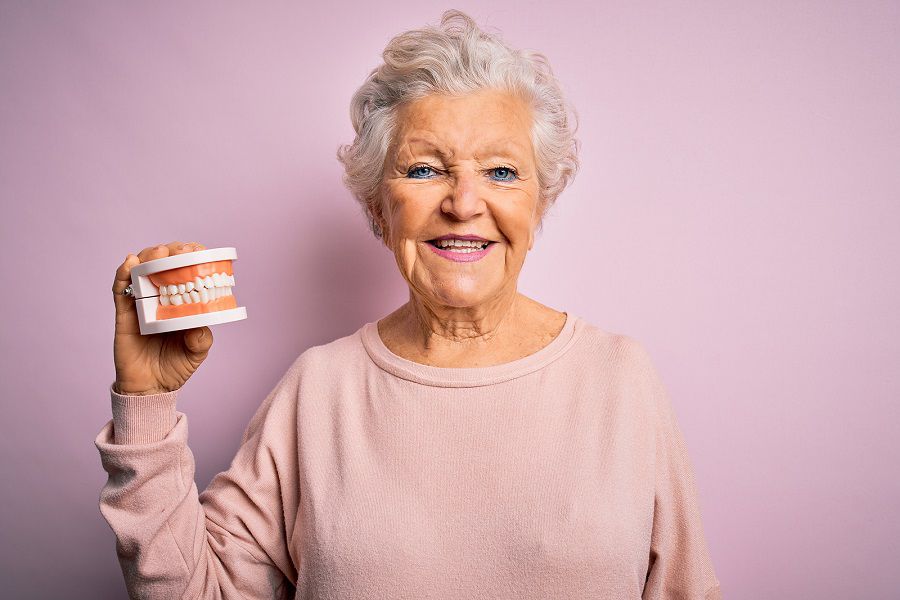 Dentures are removable teeth replacements synthetically manufactured to replicate natural teeth. They are designed to make up for the space created by missing teeth that have fallen out due to aging or damage caused by accident. Dentures can be made not only to replace teeth but gums and surrounding tissues as well.

Multiple missing teeth can make the facial muscles sag over time. Dentures fill in the extra space created by fallen teeth to prevent facial sag and improve the overall appearance. It also helps chew and talk as one would with natural teeth.
Types of Dentures
While there are many different variations of dentures available, the most common types are described below:
Complete dentures replace the entire set of teeth - both the upper and lower jaw. The natural-looking replacement teeth sit over an acrylic base that is designed to match your gum.
Partial dentures replace only a selective number of teeth that are missing. The teeth are held together by a metal framework and rest on a gum-colored acrylic base similar to complete dentures.
Facts About Dentures
Here are a few facts about dentures that could answer any doubts regarding the oral appliance:
Durability: Dentures typically last a lifetime but suffer minor wear due to use and age. As the facial structure changes, dentures may loosen or irritate gums. Regular checkups with the dentist will ensure such concerns are addressed.
Adjusting to Dentures: Patients often feel uncomfortable with dentures initially and can find it slightly difficult to talk or chew. With time and practice, however, one will get used to it. In case of persistent irritation, a visit to the dentist is a must.
Alternatives: The alternatives to dentures are implants, crowns, and bridges. These are permanent solutions but may not be suitable for everybody. A thorough examination of oral health will determine the type of replacement for missing teeth.
Dentures have been around for a significant amount of time and have improved immensely, thanks to the latest technological advancements. If you are looking for a removable solution for your missing teeth, consider dentures.