Benefits of Cosmetic Dentistry
Posted by 20TH AVENUE DENTISTRY on Oct 22 2021, 09:11 AM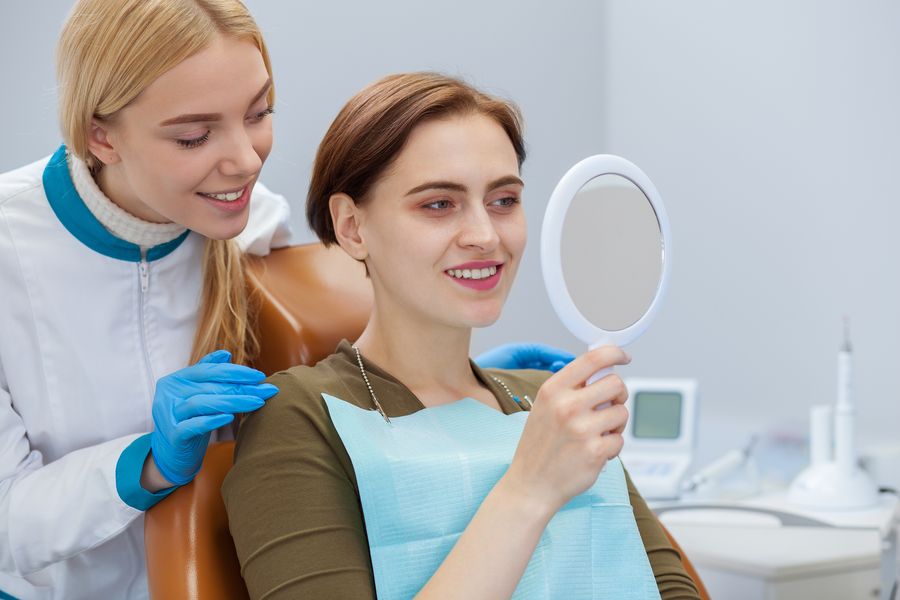 Your smile plays a crucial part in your appearance. If you're self-conscious about your looks and try to hide your smile, it could cause you to appear aloof.
We are here to help your smile reflect your persona. At 20th Avenue Dentistry, there are several dental procedures available to solve minor to major dental issues. We resolve cosmetic dental problems that boost your self-confidence and give you an attractive smile to flaunt.
The chief goal of cosmetic dentistry is to enhance an individual's appearance. It has assisted a lot of people to attain the smile they've always desired. It addresses imperfections and defects and offers the best options for having healthy teeth for a more extended time. Based on your needs, it is done with veneers, teeth whitening, fillings, and many other procedures. 
Cosmetic dental procedures are investments in yourself to boost your appearance. Some of the prominent benefits to cosmetic dentistry are: 
Improved appearance
A better appearance makes everyone feel happier. Discolored and stained teeth hinder us from smiling. Cosmetic dentistry procedures assist in creating an attractive, healthier, vibrant, and more youthful appearance. Almost all kinds of teeth imperfections could be corrected by cosmetic dental procedures. 
Improved Self-Confidence
A feeling that your teeth don't look attractive makes you conscious of your appearance. You might begin to avoid people or smile more discreetly. Your insecurity and lack of confidence will be evident, impacting your social life and overall personality. Cosmetic dental procedures assist you to feel beautiful and in bringing your spirit back. 
Improved Oral Health
Crooked, cracked, or decayed teeth may impact your oral health issues like jaw pain and periodontal problems. Cosmetic dentistry allows you to maintain the health of your gums and teeth while getting dental problems treated. Moreover, it protects against future dental issues, such as crowns that prevent damaged teeth from further deterioration, implants that protect gums and bones from further damage, etc. Cosmetic dentistry with proper oral hygiene and regular dental exams improves the overall health of your mouth.
Long-Lasting Effects
The results of many cosmetic dental procedures usually last for more than a decade. It helps you save money on regular dental procedures. So to enhance your appearance while saving money, consider visiting 20th Avenue Dentistry. We will help you to create a customized treatment strategy suiting your dental needs.
Shorter Recovery Time
Alongside all the other advantages that cosmetic dentistry offers, perhaps the main aspect is its minimal recovery time. It allows you to eat and drink as per your wish within a few days. Additionally, certain cosmetic dental procedures, such as porcelain veneers, don't require any recovery time!
Please reach out to 20th Avenue Dentistry in Lakewood, Colorado, 80214, to have a consultation with our dentist, Dr. Unser. Please call us at (303) 238-1400 or schedule an online consultation, and we'll guide you further.