Invisalign vs Conventional Dental Braces
Posted by 20TH AVENUE DENTISTRY on Mar 9 2022, 07:38 AM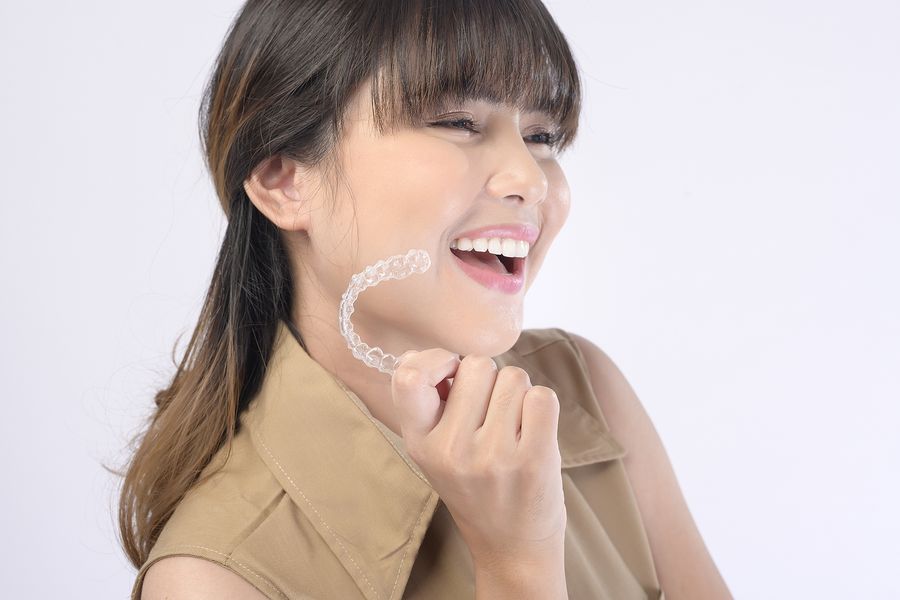 Traditional braces and Invisalign are two orthodontic procedures used to straighten misaligned teeth. Both methods are FDA-approved and produce amazing results. 
Dr. Michael Unser, DDS, and his team at 20th Avenue Dentistry in Lakewood, Colorado, provide exceptional dental care based on the specific concerns of our patients.
This article will help you determine if Invisalign or conventional dental braces are best suited for your teeth alignment issues.
Pros of Invisalign
Unlike metal braces, Invisalign aligners are clear and provide a discreet look.
With Invisalign aligners, the task of brushing and flossing becomes much easier as you will be able to remove them. Then, once you are done with your oral care routine, you can put the aligners back on.
The treatment typically includes dental visits once every 4-6 weeks, which is quite less frequent compared to conventional braces.
Invisalign aligners are very comfortable to wear and do not cause any cuts or discomfort to your gums or teeth.
Cons of Invisalign
Invisalign aligners need to be taken out every time you eat or drink as food particles and drinks other than water can stain them. 
The ability to remove Invisalign aligners can be both a benefit and a drawback. If the aligners aren't worn for as long as they should be, you may not yield the optimum outcome from your treatment.
Pros of Braces
While metal braces are the most cost-effective choice, you can also opt for lingual (behind-the-teeth) or ceramic braces for a more subtle look.
Permanent attachment means less effort. You don't have to remove the dental appliance every time before eating or remember to wear it for a specific time each day.
As they are fixed, dental braces provide better results when it comes to straightening severely misaligned teeth. Braces exert additional pressure on teeth to shift them into the desired positions.
Cons of Braces
Metal braces are not very comfortable and can cause bruises or cuts in the mouth.
Since metal braces are often attached to the teeth for two years, patients may see color variations (stains) on their teeth after they are removed.
Braces require adjustment from time to time. This also means more frequent dental visits. 

Call 20th Avenue Dentistry at (303) 238-1400 for more information on the differences between Invisalign and conventional dental braces or visit our dental clinic at 7575 W 20th Ave, Suite A1, Lakewood, Colorado 80214 for your dental concerns.