Tips To Overcome Dental Anxiety
Posted by 20TH AVENUE DENTISTRY on Jul 17 2022, 01:46 AM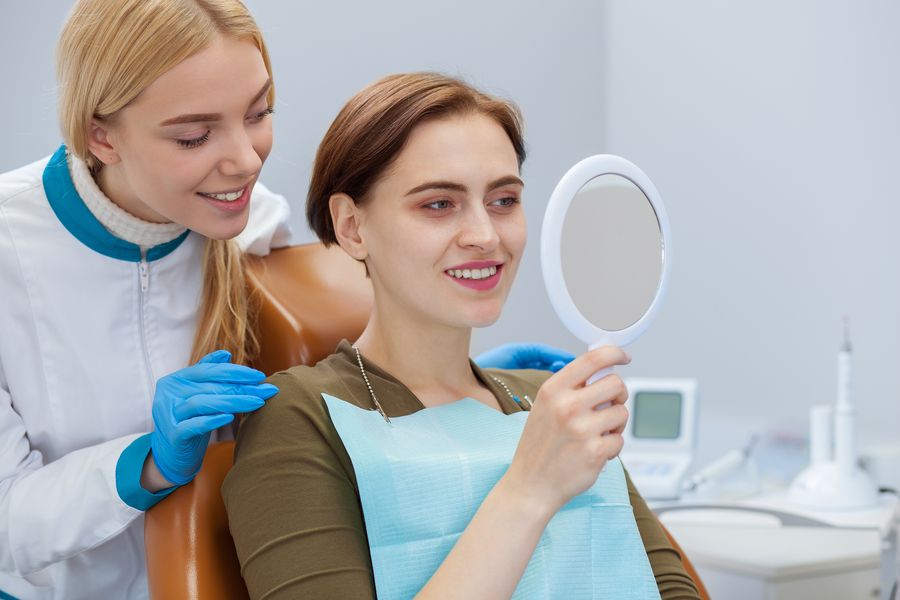 Dental anxiety is the feeling of fear or nervousness about going to the dentist. Nearly 40 million Americans are anxious or apprehensive about dental visits. Dental anxiety can have a negative impact on oral health. Dental anxiety can prevent patients from visiting the dentist or getting the treatments they need. This can lead to further dental problems and oral health issues.
Dentists have many ways to help anxious patients stay calm and relaxed. Here are a few tips to reduce dental anxiety:
Identify the root cause of anxiety
Dental anxiety can be the result of multiple factors. Perhaps you've had a bad dental experience in the past. Maybe you're scared of needles. Or maybe you're embarrassed about the condition of your teeth and gums.
The important thing to remember is that it's not your fault.
That's why we take a personalized approach to dental care. We take the time to get to know you and understand what's causing your anxiety. Then, we tailor your treatment to meet your specific needs.
Build a trusting relationship with your dentist
Visit your dentist at least twice a year:You may not be able to control whether you feel nervous or anxious during a dental appointment, but you can control how often you schedule these appointments. By staying consistent with your dental checkups, you're more likely to form a bond of trust with your dentist.
Find a dentist who makes you comfortable: No two dentists are alike. Many dentists offer different types of sedation dentistry, such as nitrous oxide or oral conscious sedation. Talk to your dentist about your concerns and your dental anxiety. He or she may have recommendations that will help you feel more relaxed.
Bringing along a friend or relative for your appointment will help take your mind off of treatment. Your companion can distract you from the sights and sounds of the office. Plus, they can help you relax and be there for you if you need them.
Try relaxation techniques
There are many relaxation techniques you can use to stay calm leading up to your appointment. Try yoga, meditation, or deep breathing exercises. You might also try listening to your favorite music or podcast.
Don't let a fear of the dentist keep you from coming in for checkups and cleanings. Skipping your preventive care can lead to more complex treatment. Instead, schedule your appointments regularly. Regular checkups and cleanings keep your mouth healthy and make your dentist familiar with your oral health.
Request for sedation dentistry:
Sedation dentistry is a way to help nervous patients relax during procedures. There are several types of sedation dentistry, including:
Laughing gas
Oral sedatives
Nitrous oxide
IV sedation
Anxious patients can ask about sedation options. For mild cases, a topical anesthetic applied before treatment can numb the area. For mild to moderate cases, nitrous oxide or oral sedation can be administered. For more extreme cases, IV sedation or general anesthesia can be used. All of these methods have been shown to be safe and effective for treating dental anxiety.
To learn more about our dental procedures, schedule an appointment with our dentist at 20TH AVENUE DENTISTRY: MICHAEL E. UNSER DDS. We are located at 7575 W 20th Ave, Suite A1, Lakewood, Colorado 80214. Call us at (303) 238-1400 for more information.