What Are Dental X-Rays?
Posted by 20TH AVENUE DENTISTRY on Mar 9 2022, 07:47 AM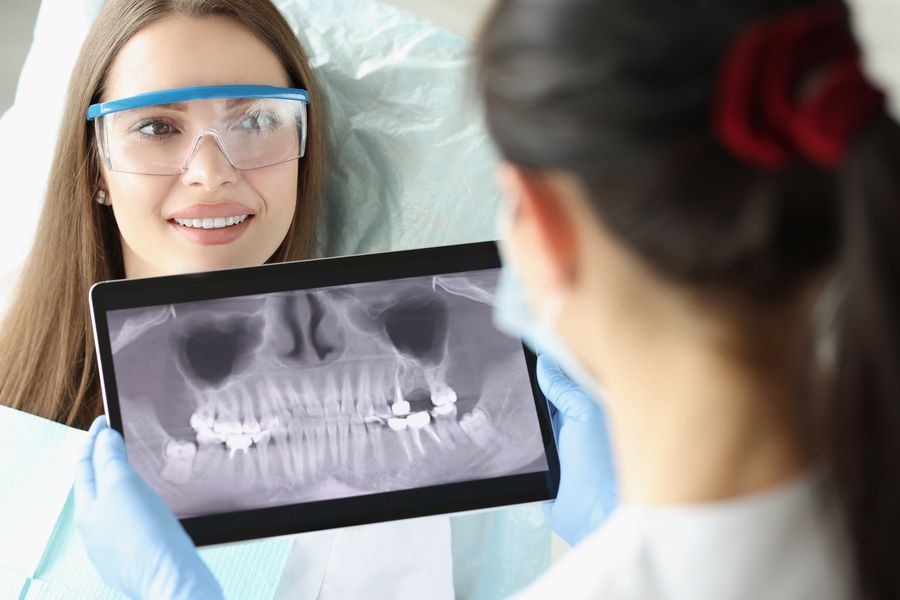 A visual examination is not always enough to provide all the information needed to treat your dental concerns. This is where dental X-rays come in. Also known as dental radiographs, dental X-rays help see inside and between your teeth. They detect problems that are not visible to the naked eye. 
The best part about getting a dental X-ray, apart from quick detection of dental problems, is that it is painless. If you visit 20th Avenue Dentistry in Lakewood, Colorado, you can rely on us to provide you with a wide range of dental treatments and services, including dental X-rays. 
Problems Dental X-Rays Detect
Dental X-rays can help detect problems like:
Small areas of decay that are not visible during a visual examination
An abscess (infection occurring at the root of a tooth or between the tooth and gum)
Decay underneath an existing filling
Cysts or any other type of tumor
The position of the teeth to assist in determining the kind of implants, braces, or dentures required
Bone loss that usually accompanies gum disease
How Often Are X-Rays Performed?
The frequency of dental X-rays varies depending on the patient's dental issues. If you are a new patient, your dentist may recommend an X-ray to evaluate the current state of your dental health. 
If you have recently suffered from gum disease, you may require an X-ray every six months. If you go to the dentist regularly and haven't been diagnosed with any dental disease in the last few years, you might only need an X-ray every couple of years.
Are Dental X-Rays Safe?
Dental x-rays are perfectly safe. They involve only a low level of radiation that doesn't harm adults or children. 
There are stringent guidelines in place to keep radiation exposure low. The exposure is reduced with the use of a lead apron, a lead shield, and even a lead thyroid collar if the patient requires it. 


If you want to get a dental X-ray done, contact our team at 20th Avenue Dentistry by calling (303) 238-1400 or visit our dental clinic at 7575 W 20th Ave, Suite A1, Lakewood, Colorado 80214.