What Is a Composite Filling?
Posted by 20TH AVENUE DENTISTRY on Mar 9 2022, 07:57 AM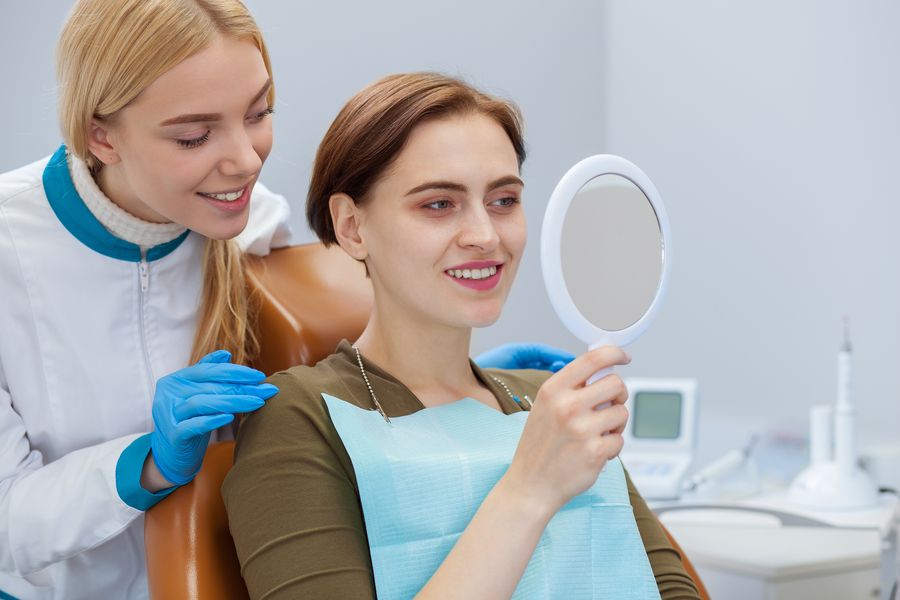 Dental cavities or caries are extremely common. According to The Centers for Disease Control and Prevention, about 13.2% of children aged between 5-19 years are living with untreated dental caries and, in adults aged between 20-44 years of age, the percentage is up to 25.9%. 
If you have dental cavities, you can visit 20th Avenue Dentistry in Lakewood, Colorado, and get the best treatments. Meanwhile, let's see what a composite filling is. 
Defining Composite Fillings
When treating a cavity, the decayed or affected part of the tooth is removed and replaced with a filling to restore it. There are several different kinds of fillings available but composite fillings are the most popular kind today.
Composite fillings are tooth-colored fillings. As they are customized to match the color of your teeth, they are indistinguishable from the other teeth and look natural. The composite material is made up of a mixture of plastic or acrylic resin that's reinforced with a powdered glass filler. 
Advantages of Composite Fillings
Cosmetic Appearance/Aesthetics 
Composite fillings are the best choice when the filling is required for front or visible parts of the teeth. Since they are the same color as your natural teeth, they are unnoticeable.
Wide Range of Uses
Composite fillings can be used to repair broken or chipped teeth and also to fill dental cavities. 
Provide Additional Support to the Tooth Structure 
As composite fillings micro-mechanically bond to the existing tooth structure, they provide further support. 
Preserve the Tooth Structure and Prevent Further Spread of Infection 
When compared to amalgam fillings, composite fillings require less tooth structure to be removed and they also help prevent the spread of the infection once the tooth is filled.
Disadvantages of Composite Fillings
Durability
As with all dental fillings, composite fillings need to be maintained properly to ensure they last longer. Most composite fillings last for at least 5 years, which is less than amalgam fillings.
Cost
Depending on the size and the extent of the cavity, the cost of composite fillings may vary. 
Prevention Is Better Than Cure
To keep your teeth and gums healthy and to prevent cavities, it is important to:
Brush your teeth twice daily for two minutes 
Floss using a proper technique every day
Visit the dentist once every 6 months for a routine checkup and cleaning of the teeth if required.

To learn more about composite fillings, call 20th Avenue Dentistry at (303) 238-1400 or visit our dental clinic at 7575 W 20th Ave, Suite A1, Lakewood, Colorado 80214.