Why Shouldn't You Skip Your Dental Checkups?
Posted by 20TH AVENUE DENTISTRY on Feb 7 2022, 08:43 AM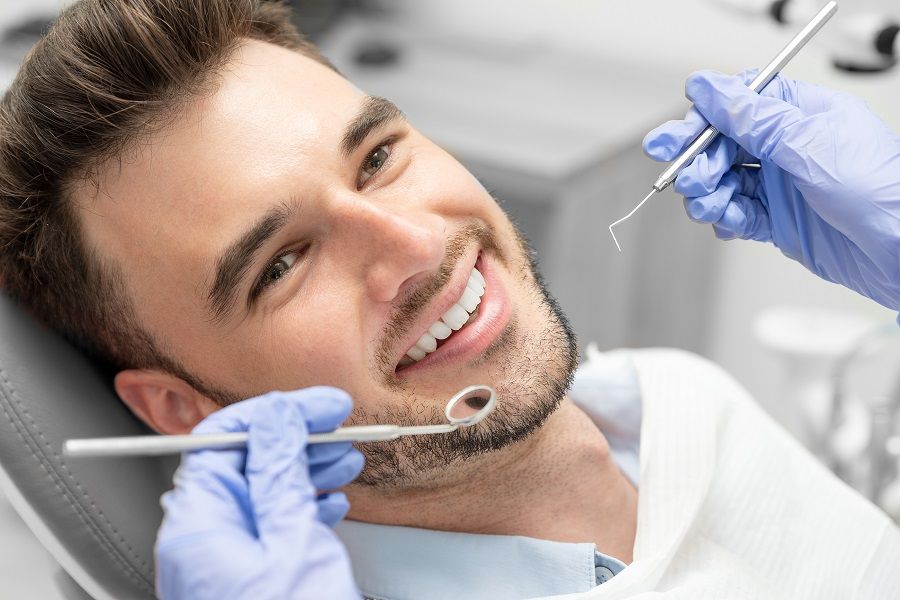 Most people assume that all it takes to have good dental health is brushing and flossing at home. Even though this is a great habit to have, there is more to maintaining good oral health. That's why Dr. Michael Unser at 20th Avenue Dentistry in Lakewood, Colorado, recommends that you don't skip your dental checkups and schedule them every six months.
Why Regular Dental Checkups Are Important 
Here are some great reasons to include bi-annual dental checkups in your schedule:
No matter how regular you are with your brushing and flossing schedule, tartar and plaque still build up in your mouth. Most of it cannot be seen, especially when the buildup is at the back of your mouth. That's why professional cleaning is essential. Your dentist will use special tools to remove the sticky tartar from your mouth. 
Feeling that twinge each time you eat something sweet or cold may be a hidden cavity or gum infection. On the other hand, when these dental issues begin, some people have no obvious symptoms.
Scheduling regular dental checkups is critical for identifying oral health issues before they become worse. Your dentist is trained to spot problems through specific signs such as swelling or receding gums and hidden cavities. In case your dentist suspects problems, they may also recommend an X-Ray.
Screening for Oral Cancer
Each time you visit your dentist, they go beyond just screening for dental problems. During your visit, your gums, tongue, and neck are checked for any abnormal growths or changes. This is done to check for oral cancer that manifests itself through several visible and hidden signs.
Visiting your dentist regularly can potentially save your life by recognizing early signs of this life-threatening condition.
Prevents Other Health Issues
Unchecked dental problems are not limited to cavities and gingivitis. They are also linked to health problems related to your heart, digestive system, lungs, and brain. By scheduling regular checkups, you let your dentist treat tooth decay and gum disease and prevent bigger health problems.
Early diagnosis and treatment of dental problems ultimately save you time, discomfort, and money by preventing expensive and invasive treatments. If your dental checkup is due, call us at (303) 238-1400 or visit us at 7575 W 20th Ave, Suite A1, Lakewood, Colorado 80214.